Brunch Catering Service In South Barrington, Illinois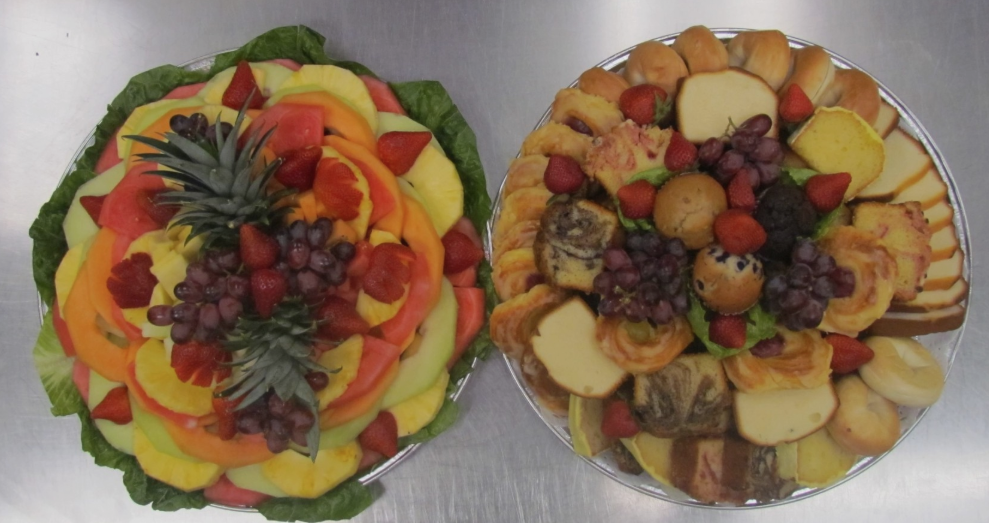 View our catering menus here
Contact us today for all of your South Barrington,  Illinois area catering needs, including: 
Corporate Brunch Catering
Small Business Appreciation Brunch Catering
Wedding Catering
Holiday Party Catering
Award Ceremonies Catering
Retirement Parties Catering
Wedding Shower Catering
Wedding Reception Catering
Birthday Party Catering
Incredible Brunch Catering in South Barrington, Illinois. Our Brunches Are Perfect for Any Occasion
For the ultimate brunch catering service in the South Barrington, area, contact Dee's Catering today! Our team will work tirelessly to provide your family, friends, or coworkers a memorable brunch experience. Dee's Catering will take care of all the cooking and planning so you can spend more time doing what is important to you. Below you will find our various brunch menu options. If you are looking for something a little more customized feel free to call us anytime for a FREE Quote. Be sure to view Customer Testimonials!
Chilled Orange Juice
Fresh Sliced Fruit (in-season)
Freshly Scrambled Eggs
Breakfast Sausage
Country Ham Slices
Cheese Stuffed Shells w/ Marinara Sauce
Danish, Fruit Breads, Muffins, Mini-Bagels with Cream Cheese
Chilled Orange Juice
Cheese Blintz with Fruit Toppings
Spinach and Cheese Quiche
Country Ham Slices
Chicken Parmesan with Marinara Sauce
Seasoned Pasta
Danish, Fruit Breads, Muffins, Mini-Bagels with Cream Cheese
Chilled Orange Juice
Fresh Sliced Fruit in Season
Freshly Scrambled Eggs with Cheddar Cheese
Hickory Smoked Bacon
Breakfast Potatoes
Homemade Meat, Cheese or Vegetarian Lasagna with Marinara Sauce
Assorted Muffins
Chilled Orange Juice
Freshly Scrambled Eggs
Hickory Smoked Bacon
Country Ham Slices
Spanish Rice
Sour Cream Chicken Enchiladas
Buttered Kernel Corn
Coffee Cake Slices
Chilled Orange Juice
Assorted Fruited Yogurt
Ham & Cheese Quiche
Fresh Fruit Kabob
Fresh Spinach Salad (walnuts, Mozzarella and Strawberries) w/ Raspberry Vinaigrette Dressing
Champagne Boneless Chicken Breast
Oven Roasted Potatoes

"Your search for the best catering is over! Call Nancy at Dee's Catering right now! Not only is she absolutely wonderful to work with the food is AMAZING. I received so many compliments the night of and in the days after our reception. The serving staff were sweet, attentive and professional. I cannot recommend Dee's Catering enough! Nancy made sure our menu was perfect, making suggestions I never would've thought of, but best of all, everything was so affordable!"

We have used Dee's Catering for several of our office events and couldn't be more pleased with their service and quality of food. They are easy to work with and customize menus for us since many people have food restrictions and preferences these days! Our office events host crowds ranging from 25-60 and everyone is always pleased.

"We used Dee's catering this last weekend for my Grandma's 90tth birthday party. They were on time and everything was great. The food was excellent. We used for them for other events never been disappointed."
MON – FRI
8:00am – 4:00pm
Drop Us a Line
Don't be shy. Let us know if you have any questions!